Looking for the best and cheap WordPress hosting for your website? You are in luck because you have found the one guide you need to point you in the right direction.
Let's face it: finding the best WordPress hosting can be pretty hard, especially if you are on budget. You wouldn't want a hosting solution that will leave holes in your pockets, would you?
That's why we've put together this guide to make your work easy.
Things to Consider Before Choosing a WordPress Hosting Provider
There are lots of factors you need to take into account when deciding which hosting solution to go for. They are:
Hosting type
Pricing
Performance
Customer support
Features
Let's briefly go through these points, as doing so will help better your understanding of choosing a WordPress hosting.
Hosting Type
All hosting solutions are not the same. While some solutions are for starting and intermediate webmasters that receive a couple of thousand visits per month, others are for enterprises with heavy traffic.
Here are the four hosting options you will want to consider creating a website:
Shared Hosting
Virtual Private Server
Managed Hosting
Dedicated Hosting
Shared Hosting: is the basic of them all. It's ideal for starters, and hence the cheapest
As the name suggests, on Shared WordPress Hosting your website will be paired with others on the same server. So, a server might have many as 400 other websites sharing the same server resources with yours.
The major upside to shared hosting is that it is cheap. Sometimes ridiculously cheap.
But on the flipside, on shared hosting you are denied flexibility. On top of that, your WordPress website might suffer frequent downtimes, depending on your hosting provider.
So, if you are looking to save money and not really particular about quality service, go for shared hosting.
Bluehost, for example, is one place to look to for shared and cheap WordPress hosting services.

Virtual Private Server: Do you cringe at the thought of sharing a web server with hundreds of other websites, but with a limited budget? VPS hosting is a better alternative.
VPS, technically, is still a shared hosting. Only this time the server where your website lives is divided into blocs, with your website taking up one of the blocs.
The cherry on the cake is that you get to share resources with very few websites – say 5 or even less. Plus, you get to configure your server resources just the way you want.
As you would expect, VPS is pricier than Shared hosting, and so best fitted for businesses and startups with large traffic and want to enjoy flexible hosting solutions.
Digital Ocean provides one of the best VPS WordPress hosting solutions on the internet.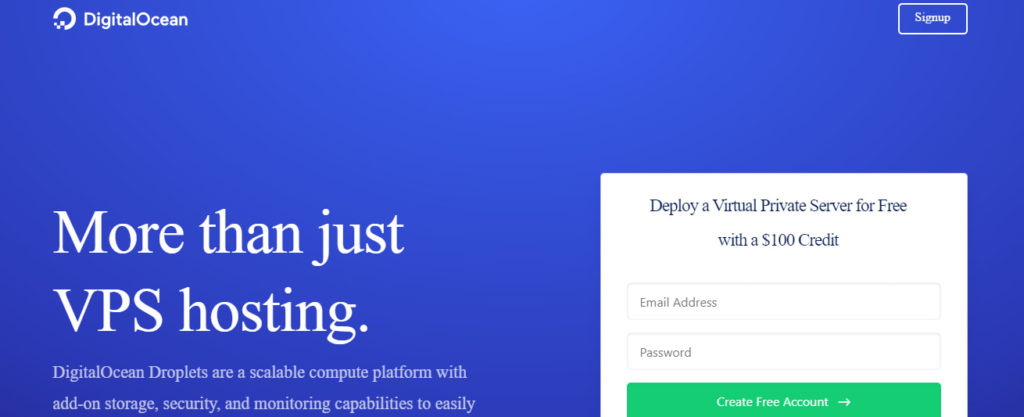 Managed WordPress Hosting: is ideal for businesses and entrepreneurs who don't have the time to efficiently manage their hosting.
As a matter of fact, Managed Hosting providers take care of literally everything for you: security check, backup, automatic updates, automated optimizations and more.
So, if you just want to focus on growing your online business without worrying about the technicalities of web hosting, Managed hosting is your best bet.
Dedicated Hosting: As you might have guessed, on dedicated hosting you will have a full server apportioned to you. You get to configure and use it however you please.
But it isn't so pocket friendly. This makes it better suited for enterprises.
Pricing
Apparently, you are looking for a cheap WordPress hosting solution. If you weren't, you sure wouldn't be reading this post.
As such, pricing is a major deciding factor for you. Ideally, how much would spend when looking to host your WordPress website?
The truth is, it varies depending on the hosting provider.
After thoroughly scoring the web, we found out that Hostinger offers the cheapest hosting for WordPress, starting at $0.99/month.

But there's a catch: you will have to make an upfront payment of 48 months to enjoy this irresistible bargain. Anything less will attract higher payment.
What if paying for hosting for that length of time is beyond you? Well, you can either pay more or look to other hosting providers.
Some other cheap WordPress hosting solutions worth considering are:
You must bear in mind that the prices we've highlighted, more often than not, are a function of your payment duration. Bluehost, for example, will only charge you $2.95/month provided you pay for 36 months. Else, you will be charged higher.
So, before picking a cheap WordPress hosting solution, do your due diligence to understand the terms and conditions that come with it.
Performance
You wouldn't want to experience frequent downtimes and slow loading with you hosting, would you? For this reason, the best WordPress hosting solution you go for should perform optimally.
With that said, here are important pointers to keep an eye out for when picking a hosting provider.
Loading speed: you need a hosting solution with a blazingly fast loading speed. This will help to improve your website's user experience, and, hence, lower bounce rate.
Ideally, anything more than 2sis a no-no.
You must bear in mind that your website's loading speed is dependent on the server location. For example, if the server is located in Australia, visitors coming from, say, China will experience a loading speed different from their Australian counterparts.
Security: you can't afford to have security vulnerabilities on your web server. Else, it's a matter of time before it gets taken down by hackers.
You need a hosting provider that offers most, if not all, of the following security features.
SSL protection
Network monitoring
Firewall protection
DDoS Protection
Restricted access
2-factor authentication
Malware removal
Automatic backups
Caching: Caching is a technology that helps to reduce the number of requests a website makes to a server. By so doing, loading speed is greatly improved, and your website performs better.
While you can achieve caching on your website by using plugins, it's best you leave the task to your hosting provider.
So, ensure that whatever WordPress hosting solution that you go for offers the best possible caching technology.
Customer Support
Who would you turn to for help in the event you run into technical problems with your hosting? Most certainly your hosting provider. Hence, customer support should be at the tippity top of your checklist for choosing a hosting solution.
Thankfully, most hosting providers offer free live chat support to their customers.
Features
How many websites are you looking to put online from one spot? 1, 3, or 100? The answer to that question is largely dependent on your hosting package.
This is why it is important you check to see the number of websites a prospective hosting provider allows before purchasing a hosting plan.
Additionally, storage size is another feature to take into consideration before making any commitment.
Other features to take account of as well are:
Free SSL certificate
Free Domain
Number of allowable visits
Bandwidth
Custom email services
Now you've known what to look out for when looking to pick a hosting solution, here are our top picks you will want to consider.
Best Cheap WordPress Hosting in 2021
Bluehost is one the names you can trust when it comes to WordPress hosting, hence the reason it tops our list.
Pricing: $2.95/month (for 36 months)
Features:
50GB storage space
Free CDN
Free SSL
24/7 customer support
1.24s average load speed
Free Google ads credit
Limitations:
Only one website
No automated backups
As the name suggests, the one thing that sets Namecheap apart from the rest is their competitive pricing. Thus, Namecheap is where to look if you are on a tight budget, but still looking to get the best out of your WordPress hosting.
Pricing: $1.58/month. Renews at $2.83/month after 12 months.
Features:
20GB storage
Free domain name
3 websites
Free SSL certificate
Access to free website builder
Unlimited bandwidth
Email services
24/7 customer support
0.5s average load speed
Limitations
Limited number of websites
No auto backups
Ionos deserves a good spot on our list of the best WordPress hosting. Reasons are, aside their low pricing, the features that come with their hosting plans are second to none.
Pricing: $1/month. Renews at $8/month after 12 months.
Features:
100GB storage
Free domain
Free SSL certificate
100 email accounts
Malware prevention
Traffic monitoring
Site analytics
Limitations:
None significant
In terms of popularity and sheer size, Hostgator is a force to reckon with. For pricing, they've got unbeatable deals.
This readily makes Hostgator one of the best WordPress hosting solutions for starters and established businesses.
Pricing: $2.75/month
Features:
Unlimited bandwidth
Free SSL certificate
Free website transfer
Free domain
One-click WordPress install
Average load speed of 1.03s
24/7 customer support
Limitations
Only one website
No SSL upgrade option
How easy is it to resist a $0.99/month hosting deal? This is what Hostinger offers you when you sign up for an account with them.
Pricing: $0.99/month (for 48 months). Renews at $2.99/month afterwards
Features:
10GB storage
1 Email account
10,000 monthly visits
100GB bandwidth
WordPress acceleration
24/7 customer support
2 subdomains
Limitations:
1 website
No automated backups
No CDN
No free domain
Wrapping It Up
So there you have it: tips for choosing the best, cheap WordPress hosting solution in 2021. We also went further to share hosting providers we are sure will give you the biggest band for your budget.