Are you looking for the best WordPress plugins to kickstart 2021? Search no more because in this post we will be sharing with you some of the best free WordPress plugins.
Specifically, we will be covering some of the best plugins for security, performance, SEO, marketing and eCommerce, and free traffic analytics.
But before we get to that, we will show you things to look out for before picking a plugin.
Before Picking a WordPress Plugin
Installing the wrong plugin on your website is one mistake you can't afford to make.
You know why? The wrong plugin can make your website vulnerable to malicious attacks. And not just that – a poorly coded plugin can crash your WordPress website.
That's definitely not what you want to happen. Thus, before picking a plugin, here are things to take into consideration:
1. Check for compatibility
Before installing and activating a plugin, check to see that it is compatible with your current version of WordPress.
You want a plugin that is compatible with a version that is the same or higher than your website
2. Last time it was updated
A plugin that is regularly updated will be less vulnerable to attack, and so can't be breached easily. So, check the last time the plugin you are looking to install was updated. The more recent the better.
3. Check for testimonials and ratings
What are others saying about that plugin? It's important you also take note of that before deciding if to go ahead with installing the plugin.
4. How many times has it been installed?
The best plugins for WordPress typically have a high number of active installations. Usually within the band of 50,000+.
This is not to say that you should only go for plugins that have been installed tens of thousands of times. But, it's always better to be safe than sorry.
With that out of the way, let's now get to the main course of the day: best WordPress plugins you can get for free.
Best Free WordPress Plugins for Any Website
To make it easy for you to follow this guide, we've put the plugins we will be reviewing into different categories, and they are:
Best WordPress Plugins for Maintenance and Security
Let's start off with maintenance and security plugins. After all, if your website gets breached, all your work could amount to nothing.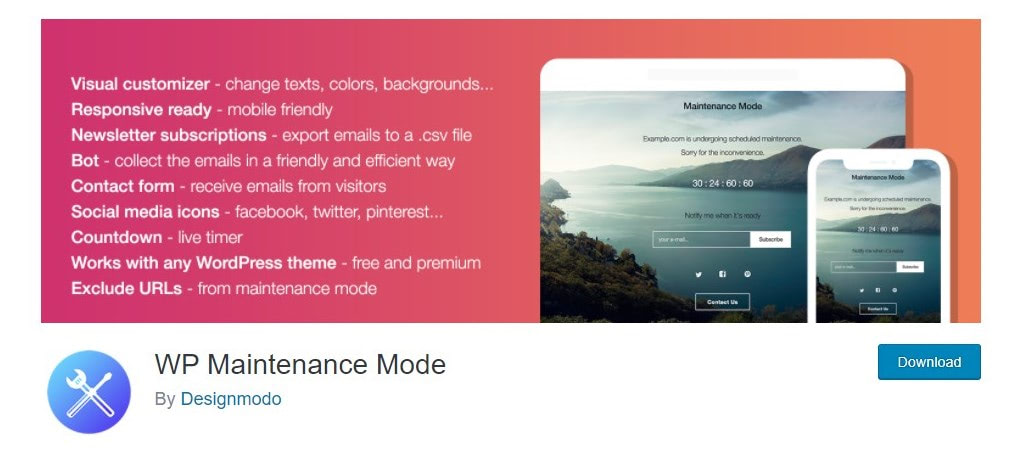 Are you looking to put your website offline for maintenance purposes, but would like to keep your visitors informed and updated? Or maybe, you wish to put up a "coming soon" update on your website? WP Maintenance Mode plugin can help you with those.
What's more, with this plugin, you can infuse a countdown timer and a subscription form to your website while still in maintenance mode.
Also, it comes with lots of landing page templates and is fully customizable.

Developed and maintained by Automattic, the development team behind WordPress, Jetpack is an all-in-one security plugin we can really vouch for.
Well, what can it do? A lot!
As of the time of this writing, Jetpack has been downloaded over 5 million times. A clear proof that it's got something going. Plus, it is compatible with WordPress websites of version 5.6 or higher.
After looking through reviews, we found that many users complained about Jetpack slowing their websites down. So, put that in mind before installing it.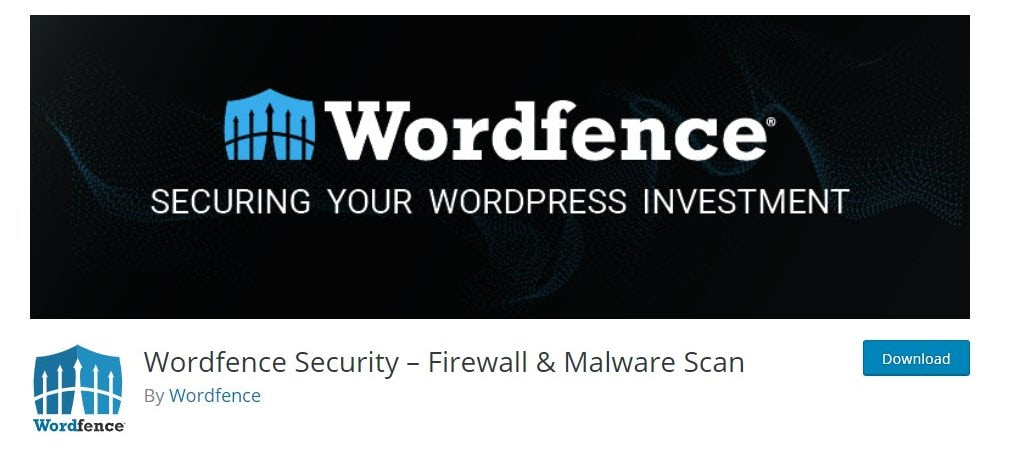 Do you want to get security alerts whenever someone or malware attempts to compromise your website? Wordfence is your best bet. It's one of the best plugins for WordPress when it comes to security.
What's more, Wordfence makes it possible for you to set up a 2-factor authentication on your website. That way, no one will gain unauthorized access to your website, thus adding an extra layer of security.
In addition to that, Wordfence can set up a firewall on your website to keep malicious traffic away.
Wordfence has been downloaded over 4 million times and is compatible with WordPress version 3.9 and higher.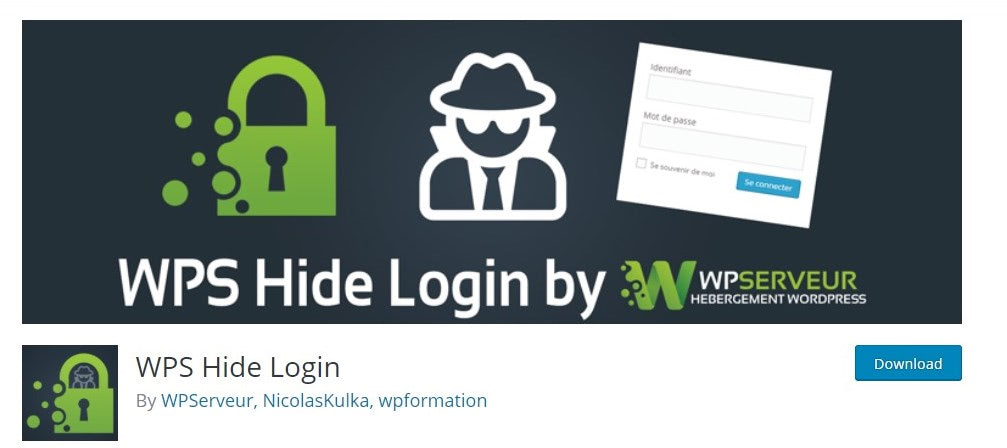 Would you like to keep your website's login URL from the reach of hackers? No plugin is better suited for that task than WPS hide login.
On top of that, this plugin has the capacity to limit the number of login attempts to your website, thus keeping it safe from brute attack.
And it's free, too.
Best WordPress Plugins for Performance
You sure want your website to perform optimally: no downtimes, fast loading time, etc.? Here are free WordPress plugins to help you achieve that goal: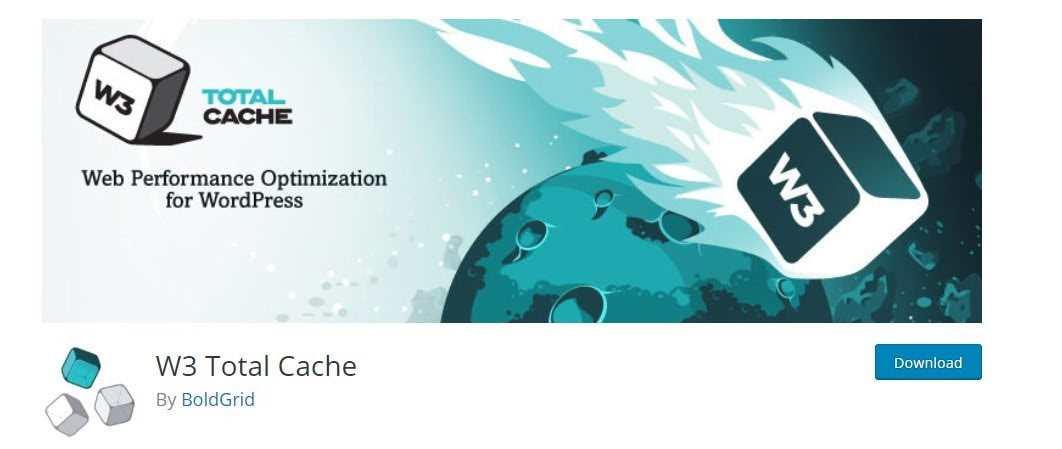 W3 Total Cache, as the name implies, is a caching plugin that helps to improve your website's performance by reducing load time and web server requests, thanks to its caching and CDN technology.
You know, when your website loads faster, the user experience will improve, and, thus, rank better on Google.
Isn't that what you want?
W3 total cache is compatible with WordPress 3.8 and above.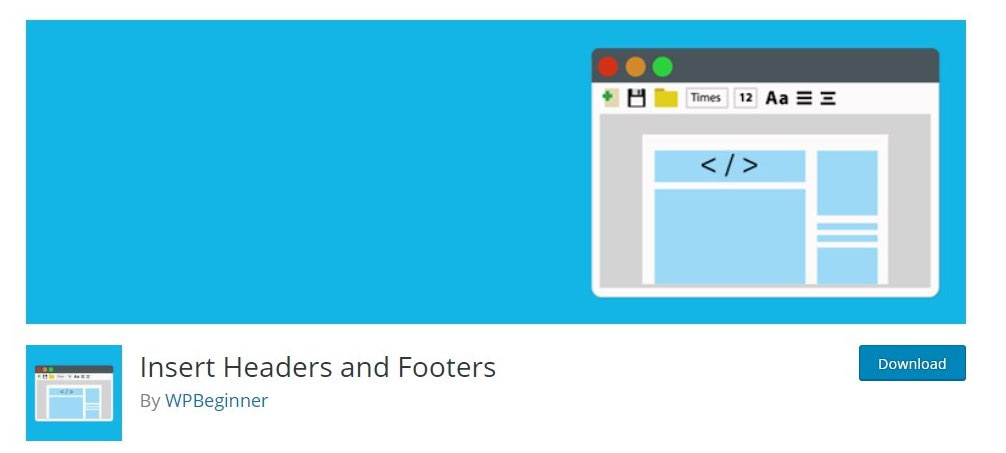 There are times you will want to inject codes into your website's header or footer – sometimes both – for certain applications to work. A good example is Google Analytics.
Now, you have the option of manually injecting the code in your header, but you might end up breaking your website if done wrongly.
This is where Insert Headers and Footers come in handy. With it, you don't have to manually inject code into your WordPress website.
Best WordPress Plugins for SEO
Do you want your website to rank high on search engines like Google? Here are must-have plugins.
Yoast is unarguably the most popular SEO plugin on the internet. In fact, it's been installed over 5 million times, thus showing the trust many users place on it.
What can Yoast SEO do for you? A lot. Here are some:
Create sitemaps to make it easy for Google search bots to find and crawl your website
Optimize your posts and pages for search
Create a title and meta description for your website.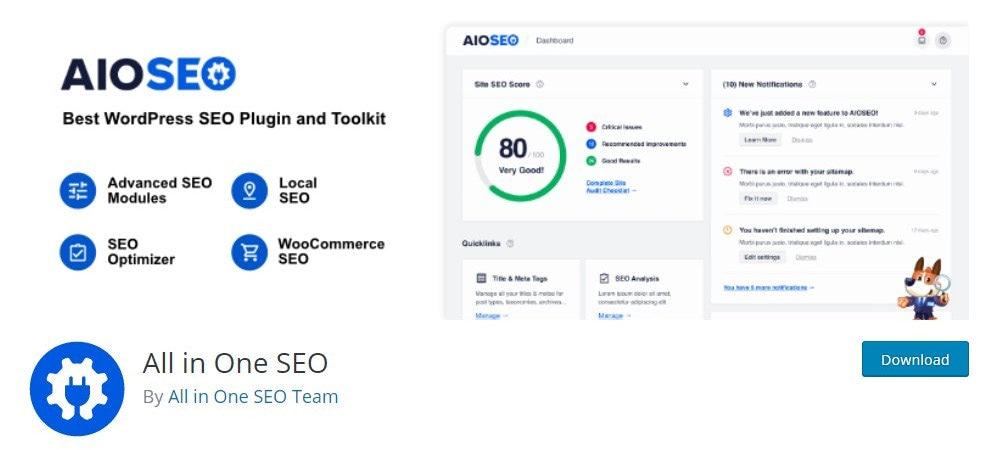 AIOSEO is another plugin that has made a name for itself when it comes to SEO. This plugin saves you the trouble of hiring an SEO expert, thanks to its numerous features.
It is compatible with WooCommerce, integrable with Google Search Console and AMP SEO, and most important of all, easy to use.
Thus, if you are looking for a free WordPress plugin to boost your website's visibility on Google, Bing, or Yandex, AIOSEO is where to look.
Best WordPress Plugins for Marketing and Ecommerce
If your reason for building and maintaining a website is to promote your business and drive sales, here are plugins to include in your marketing arsenal.

How would you want prospective customers to reach out to you on your website? Email or a phone call might be a good option, but they are definitely not as good as a contact form.
This is where WPforms comes in useful. It is a drag-and-drop form builder plugin for WordPress.
In addition to building a contact form, WPforms also allows you to integrate payment solutions like PayPal to your website.
Though free, it has a premium version with which you can do so much more.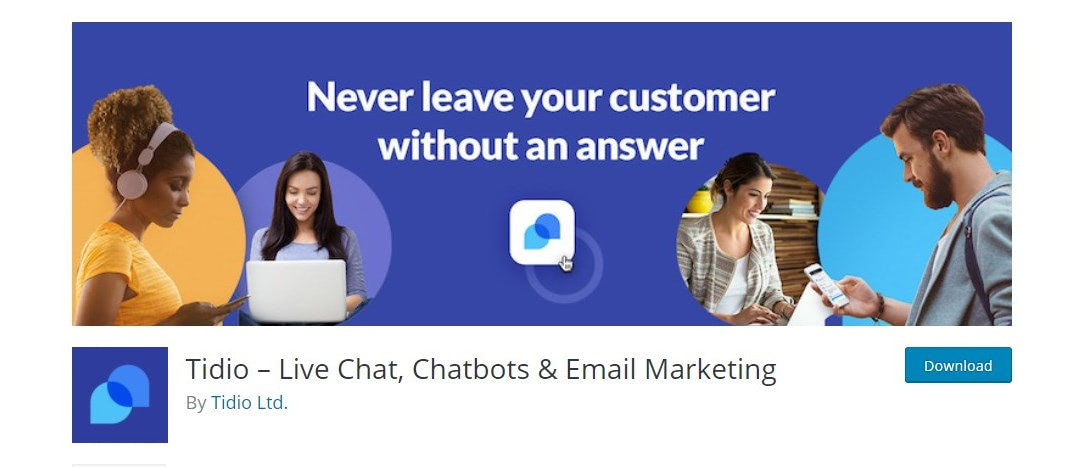 Did you know that you can increase your customers/users satisfaction rate to 92% just by integrating live chat to your website?
And you know, higher customer satisfaction means better sales and growth for your business. Hence why we've included Tidio: a live chat and email marketing plugin for WordPress.
It might interest you to know that Tidio is highly customizable, can notify you when a new visitor lands on your website and offers a live typing preview.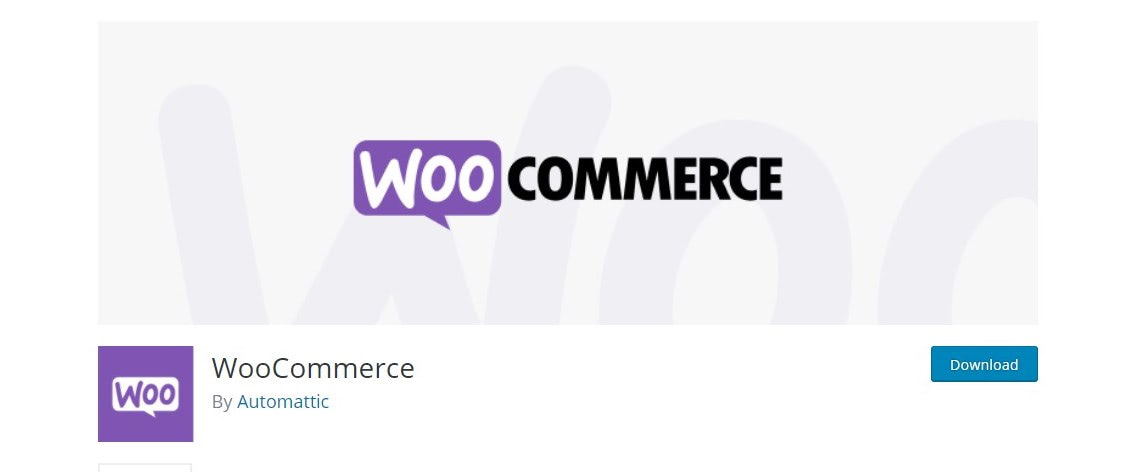 WooCommerce, without a doubt, is the World's most popular eCommerce plugin solution for WordPress.
This free WordPress plugin comes packed with lots of themes you can use to bootstrap your online store design. Thus, you don't have to be an avid designer to create a stunning storefront. Neither do you have to hire a designer.
On top of that, WoCommerce comes with lots of shipping options which you can configure, integrable with major payment solutions, and easy to use.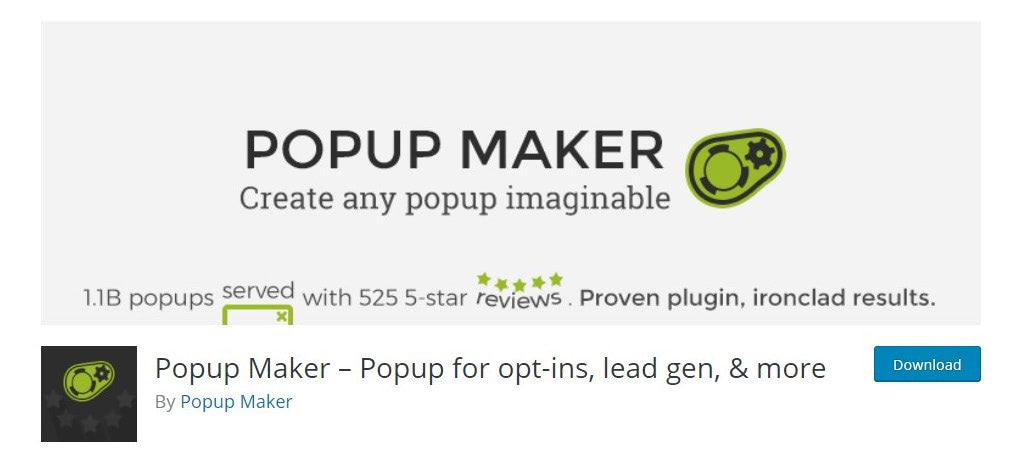 Would you like to capture your visitors' emails so as to grow your mailing list? Popup Maker is the way to go. When it comes to building popups, Popup Maker is one of the best plugins for WordPress.
With this plugin, you can create pop-ups for lead generation, content upgrade, and eCommerce purposes.
Plus, you are at liberty to determine how and when your pop-ups get shown.
Best Traffic Analytics WordPress Plugin
Wouldn't it be nice if you could accurately track and analyze the traffic coming to your website? Of course, it would, and here is the plugin that can help you with that.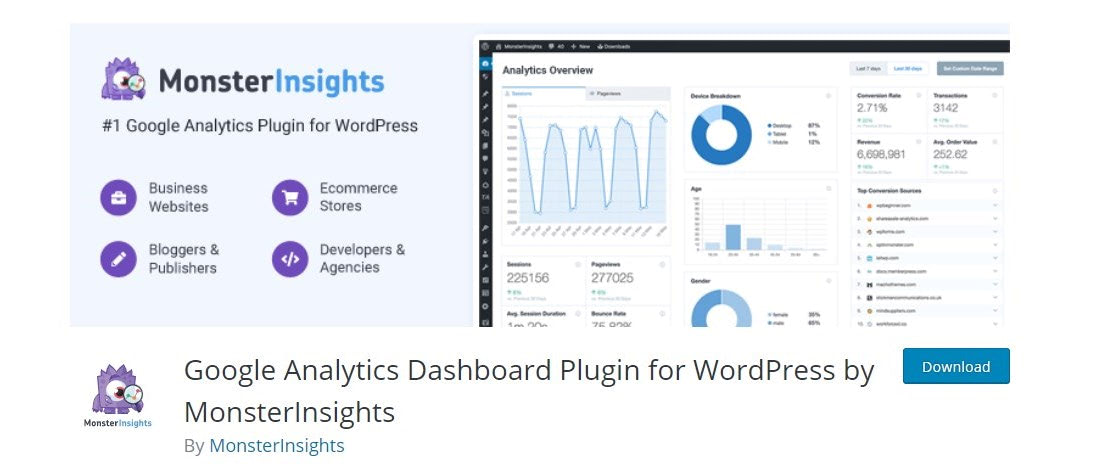 MonsterInsights is one plugin you can count on to glean meaningful insight into your website's traffic.
What metrics can you track with it?
User behavior: know how visitors found your website, what they often click on, and what engages them the most.
Search performance: get a first-hand view of your website's performance on Google
Speed performance: how fast or slow does your website load?
Conclusion
So there you have it: 13 best WordPress plugins to get your website off the ground this 2021. And they are all free!
We hope you found this post helpful.