Are you looking for free WordPress themes to pick from to set up your blog website? Or, perhaps, you are looking for the right theme to kickstart your blogging career this 2021?
Either way, you are in the right place.
We took the trouble of searching the internet to find the best free WordPress themes for wanna-be bloggers. Even if you are an established blogger, some of the themes we've reviewed in this post will come in handy when you are ready to give your blog a face-lift.
And yes, they are all free themes for WordPress.
But before picking and installing a free blog theme on your WordPress website, here are points you must take into consideration:
Is it a popular theme? You will know this by checking the number of reviews it has received, and/or the number of times it's been downloaded.
The last time updated. The more recent the better
How regularly is it updated? You can do this by checking the theme's changelog.
Check for reviews. What are other users saying about it?
Pay attention to the theme's loading speed
How mobile-friendly is it?
Is it compatible with all browsers?
Check how compatible it is with plugins like WooCommerce
How customizable is it?
Best Free WordPress Themes
Blocksy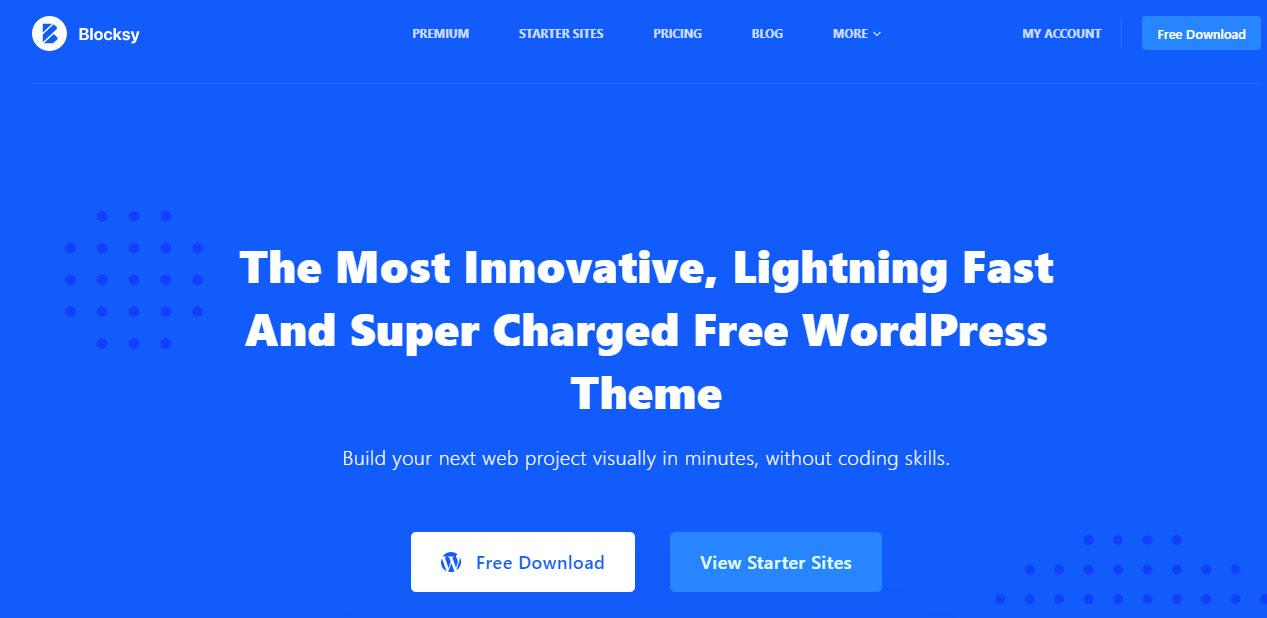 Top on our list of free themes for WordPress is Blocksy. It tops the rest for a good reason: it loads fast like crazy. Also, always remember to buy good WordPress hosting to improve your website speed.
And you know, the loading speed should be at the tippy top of your checklist for picking a theme for your WordPress website.
The reason is, if your blog loads slowly, visitors will leave almost as soon they arrive. The result is an unusually high bounce rate. You wouldn't want that, would you?
But high loading speed isn't only the unique feature of this free WordPress theme.
Firstly, it is super responsive. By this, we mean it flows well both on the desktop and mobile. This ensures your visitors enjoy a smooth browsing experience, regardless of the device they access your blog with.
What's more, Blocksy makes it easy for you to translate your website to any language of your choice, so long it has no hardcoded string.
Astra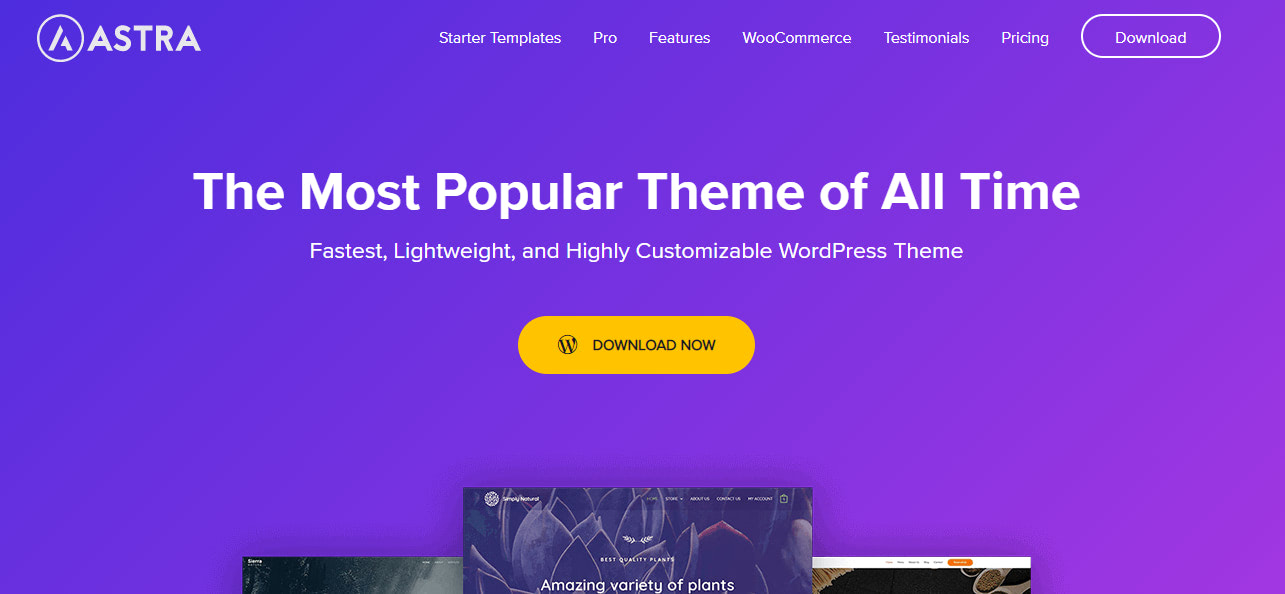 Astra is one theme that has made a name for itself. If you've set up a website on WordPress before, there's a good chance you've come across Astra.
What then makes Astra so popular?
First, it comes with over 150 premade WordPress websites – or theme, in this context. Of this number, 7 are themes for creating a blog, as we found out.
While not all are free, we found two blog themes that are.
Additionally, Astra is super light and uses Vanilla Javascript instead of jQuery so as to ensure high performance, etc.
On top of that, Astra is integratable with WooCommerce. That means should you decide to sell anything on your website – say, a course – you will find that easy, thanks to WooCommerce.
Strict Themes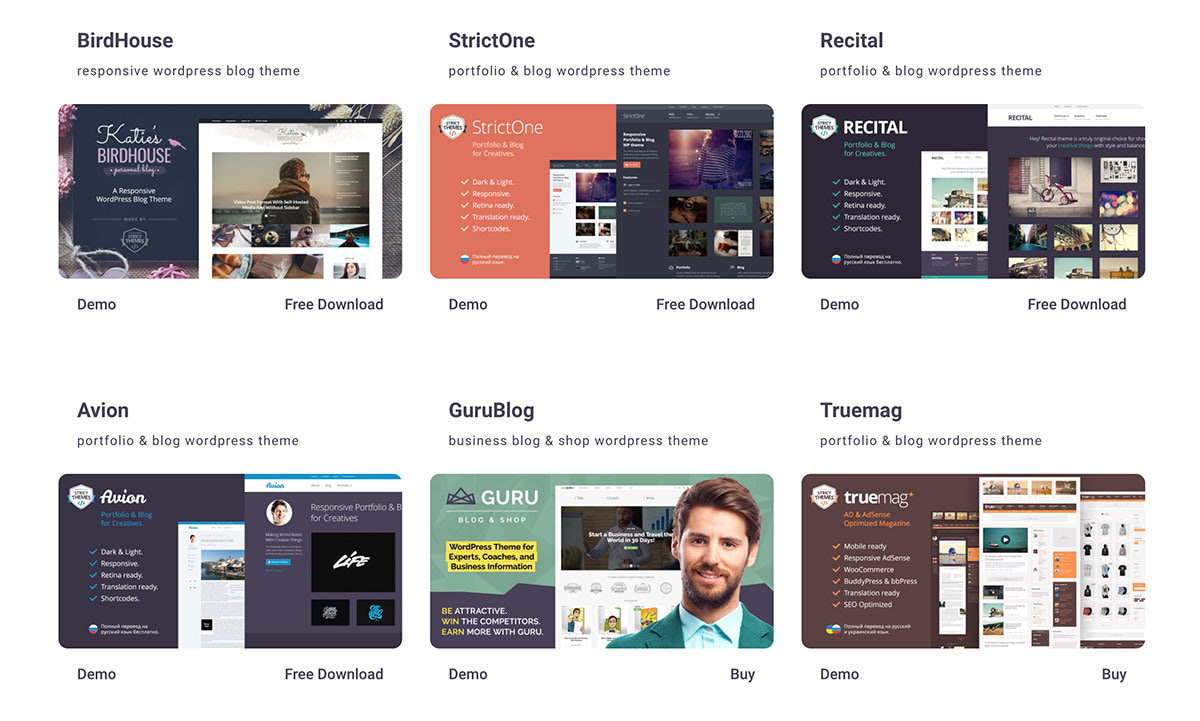 Last, but definitely not least, on our list of free blog themes for WordPress is Strict Themes. It's actually a collection of several blogging, reviews and magazine themes.
For features, this theme supports video, audio, and image gallery. It makes importing fonts from Google easy, as well.
Additionally, it allows you to upload your custom logo and favicon to your website. Plus, it comes with three different blogroll styles.
Kale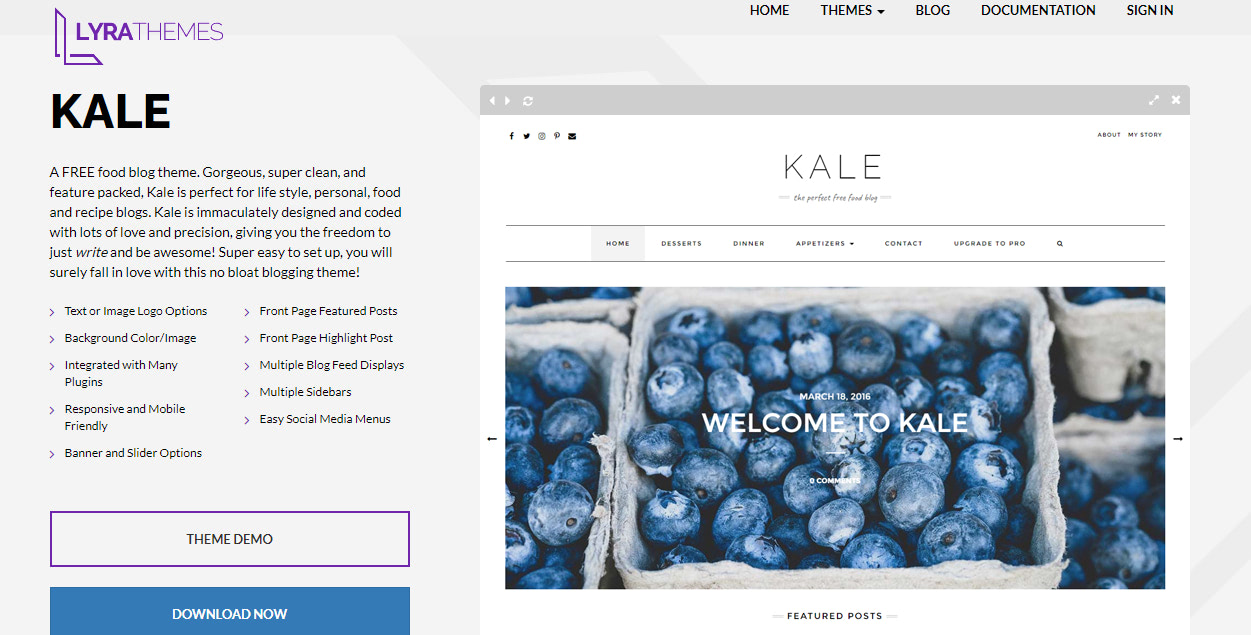 Coded and maintained Lyra Themes, Kale is one of the free WordPress themes exclusively dedicated to food bloggers.
So, if you run a food, recipe or lifestyle blog, Kale is the theme to look to.
Some of the features Kale offers include text or logo options, multiple sidebars, mobile responsiveness, and lots more.
Kale puts you in control of your blog's layout. For example, you can set your blog in a 2-row, 3-row, or mixed layout.
Furthermore, with this free theme for WordPress, you can embed videos to your blog without hassles. Like Astra, it is also compatible with WooCommerce.
Writee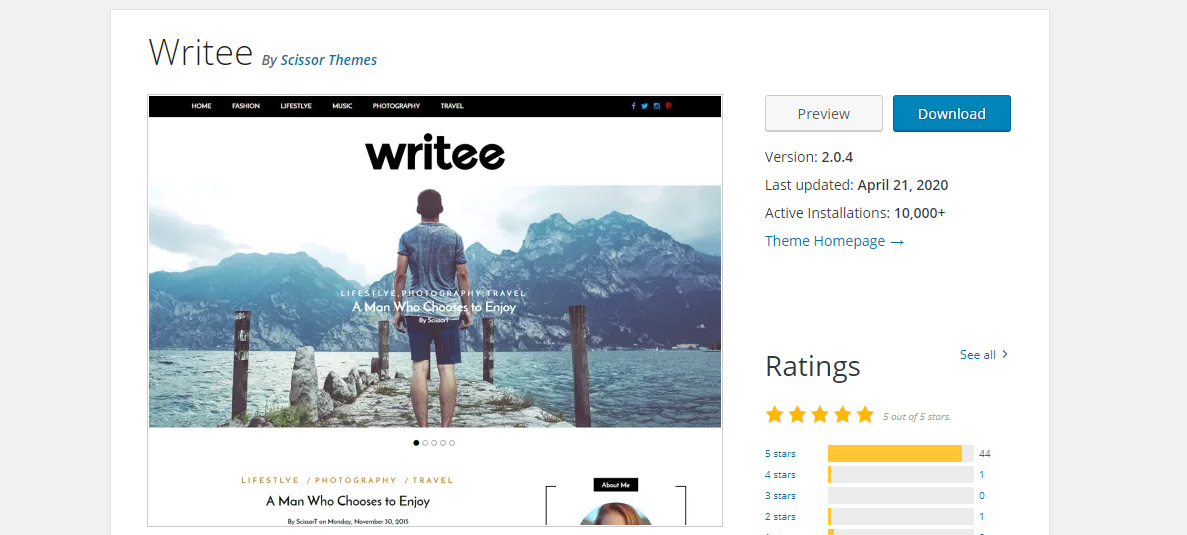 Are you looking to share your travel adventures with the world, and so need a website? Writee is one of the free themes for WordPress to pick.
Who is Writee meant for?
Photographers
Fashion bloggers
Travel writers
Food bloggers
Writee is fully customizable, mobile-friendly, translatable to other languages, and above all free.
As at the time of this writing, it's been downloaded over 10,000 times. A clear proof that many a blogger has found it useful.
OceanWP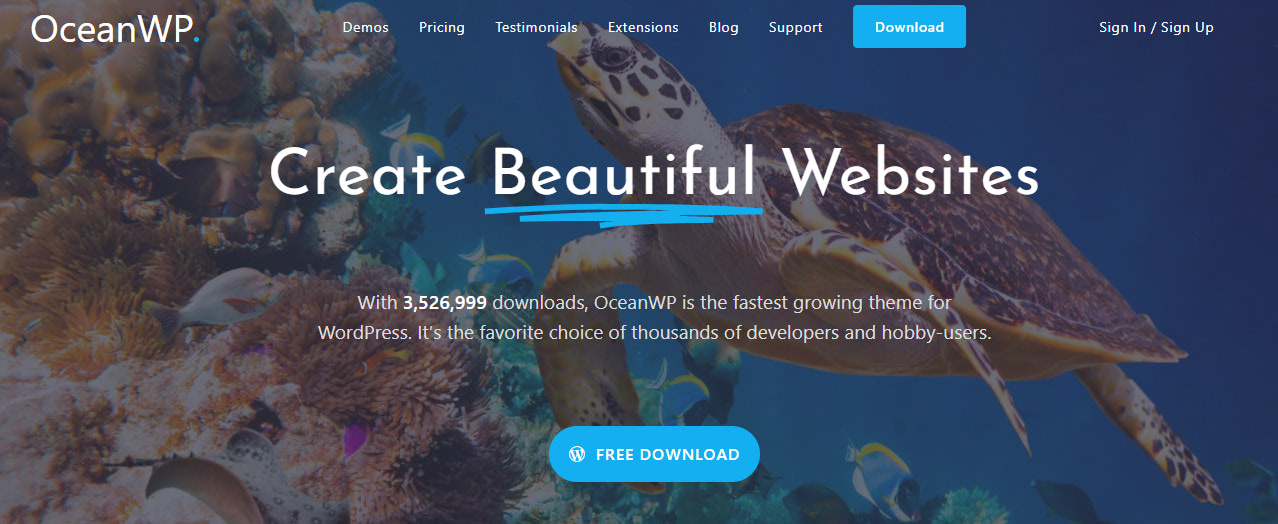 OceanWP is a multi-purpose WordPress theme. That is to say, it's a collection of several themes that can be used for different purposes, blogging inclusive.
What's interesting about OceanWP?
Before anything else, like the other themes we've reviewed so far, it is mobile responsive, loads super fast, RTL (right to the left, for languages like Arabic) ready, and SEO friendly.
On top of that, OceanWP is compatible with most page builder plugins like Elementor, Divi, SiteOrigin, and a host of others. These plugins let you design your blog pages just the way you want. The coolest part is that you don't need to know a lick about coding to use them.
Sydney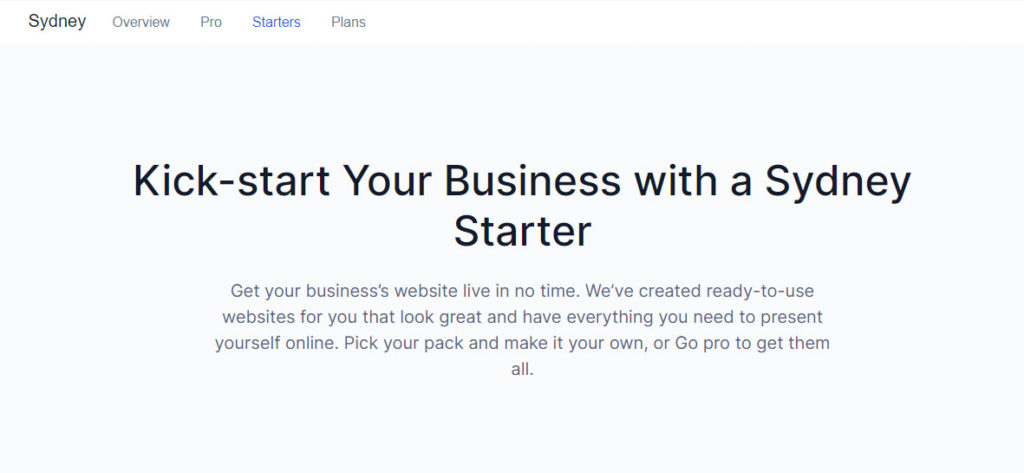 Sydney is yet another popular multi-purpose theme that has made a name for itself. It comes bundled with lots of premium and free WordPress themes suited for every type of business.
While Sydney does not come with a free, exclusive blog theme, you can easily pick any other theme and make a blog from it.
And as for customization, your imagination is only what limits you. With Sydney, you can customize your website's header layout, font type and color, navigation, etc.
Did we forget to mention that Sydney is compatible with Elementor page builder?
Blog Way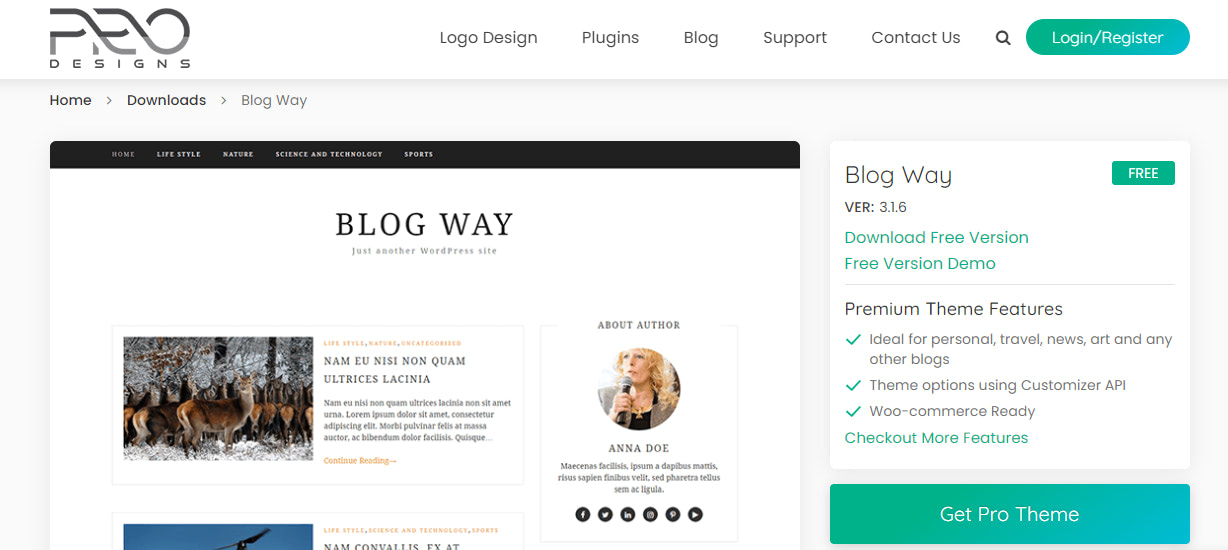 Blog Way is one of the free WordPress themes you can't go wrong with when looking to launch a blog. It comes with lots of features that will make your life as a blogger easy and fun.
They include responsive layouts, 2 custom widgets, social media icons integration, sticky header and sidebars, color options, WooCommerce support, etc.
Blog Way is compatible with the latest version of WordPress. That means you need not worry about your website performing poorly. 
Blogger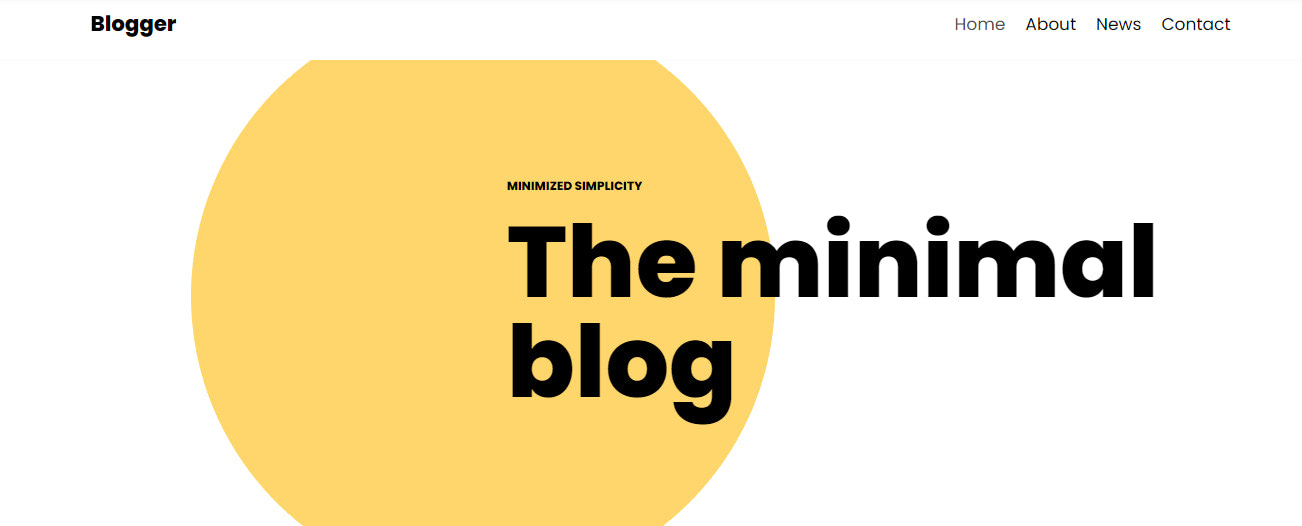 Do you like to keep things simple and minimal? Blogger might just be the theme you've been looking for.
For features, first, Blogger is AMP(Accelerated Mobile Pages) ready. AMP, just so you know, is a technology that allows you to create a mobile version of your website that loads super fast.
Additionally, Blogger is super light, highly customizable, compatible with major page builder plugins like Elementor, WP Bakery, Divi, etc.
On a final note, Blogger is one of the themes that come with Neve, a multi-purpose theme from stables of ThemeIsle.
Travel Blog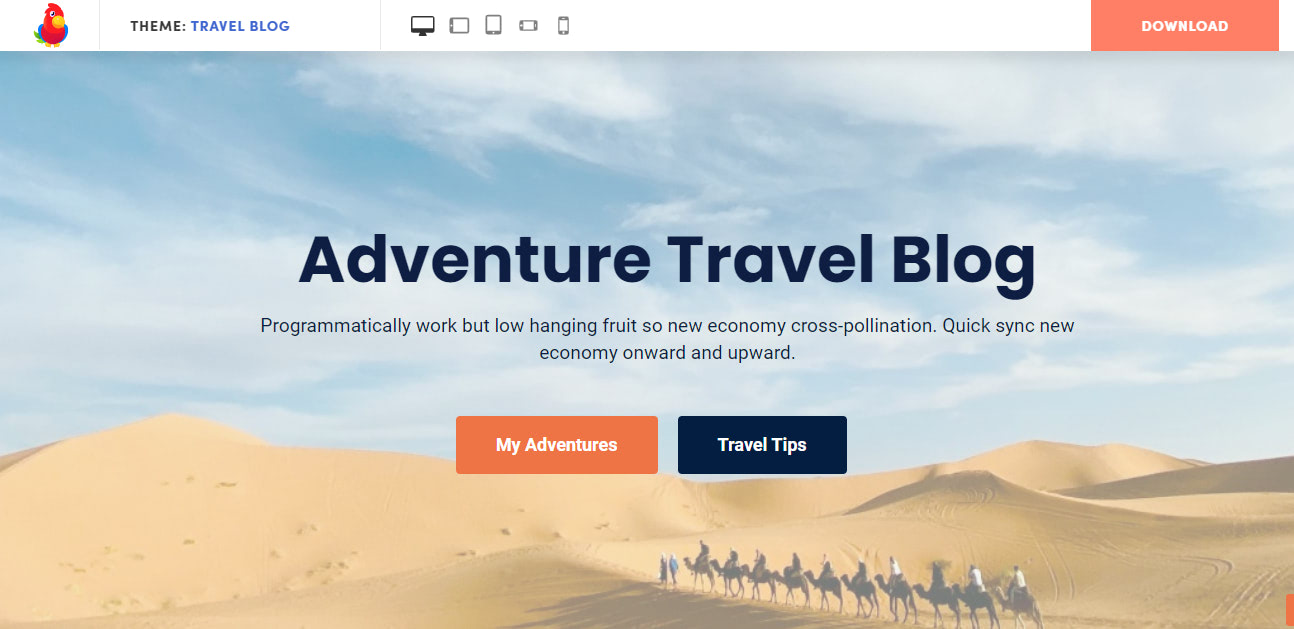 Another free blogging theme for WordPress, courtesy of Themeisle. And as you would have noticed, it's best suited for travel bloggers.
Travel Blog, by default, has a two-column layout which you can change if you so wish.
Plus, it is mobile-friendly. In fact, Themeisle has made it easy for you to test out your page elements on desktop and mobile while building them out.
Hemingway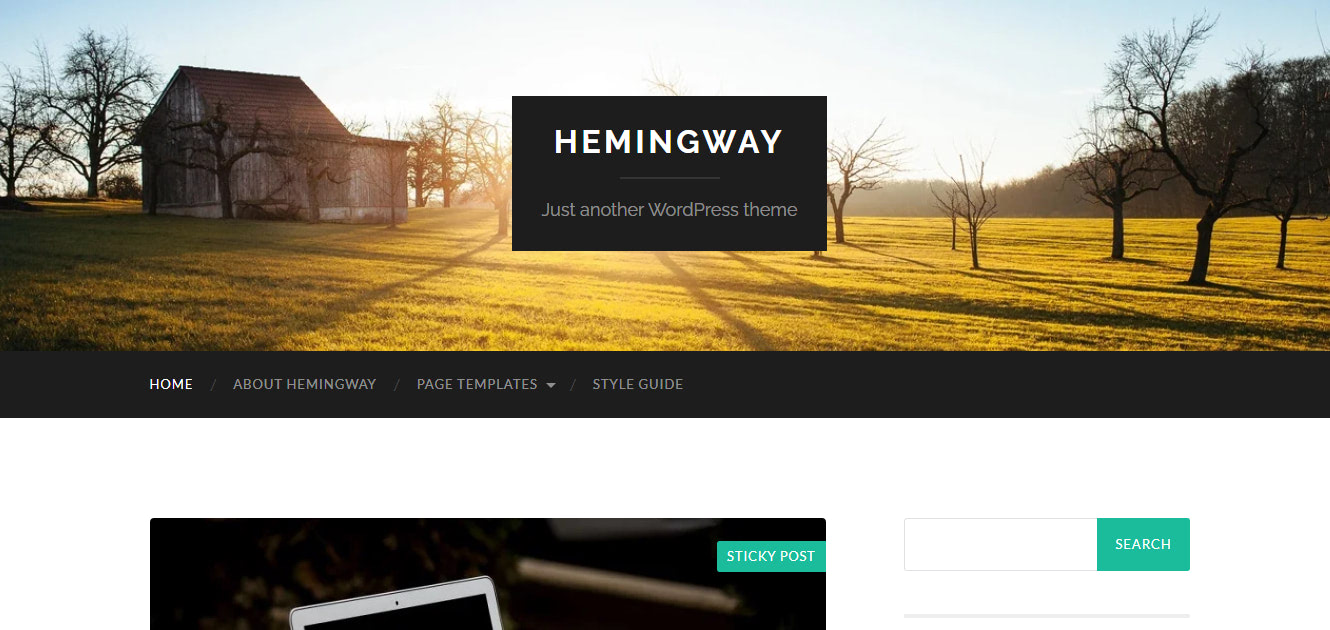 Developed and maintained by Anders Noren, Hemingway is one theme you can bank on when looking to set up your blogging website.
It supports parallax scrolling effect to make your website's user experience topnotch.
Additionally, Hemingway allows you to upload custom logos to your blog, customizable, responsive, and free.
Hueman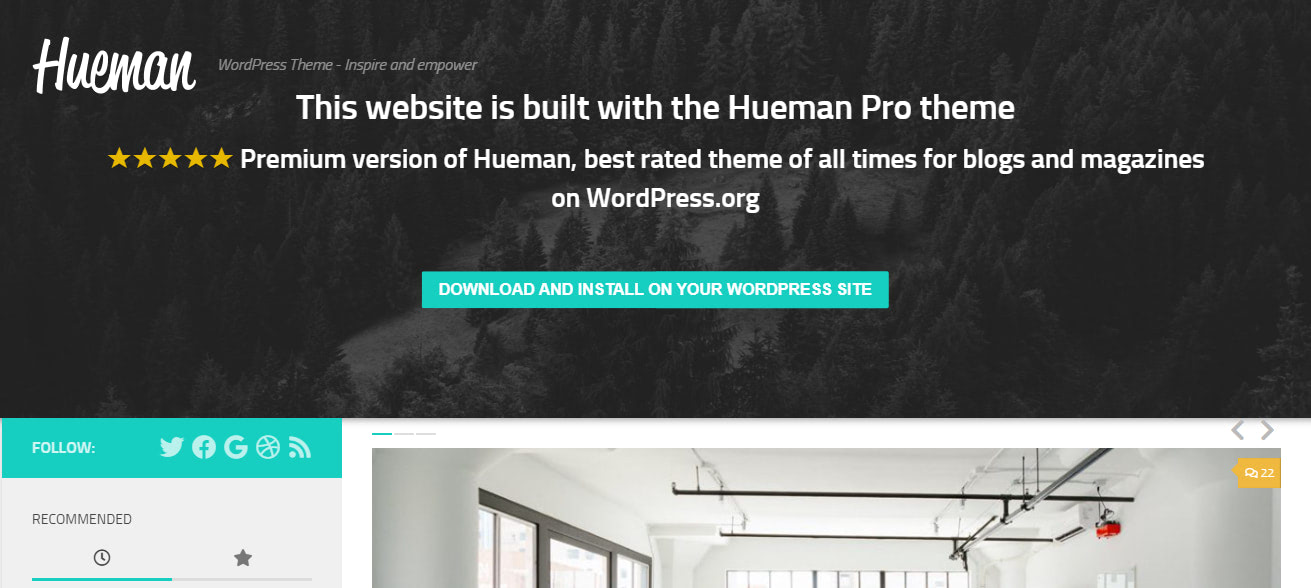 As at the time of this writing, Hueman has been downloaded and installed over 50,000 times, clearly showing it's got good stuff.
It features a sticky sidebar, a three-column layout, editable header and footer, social media icons, etc.
Hueman allows you to put your published posts into categories – and you can create as many categories as you please.
Radiate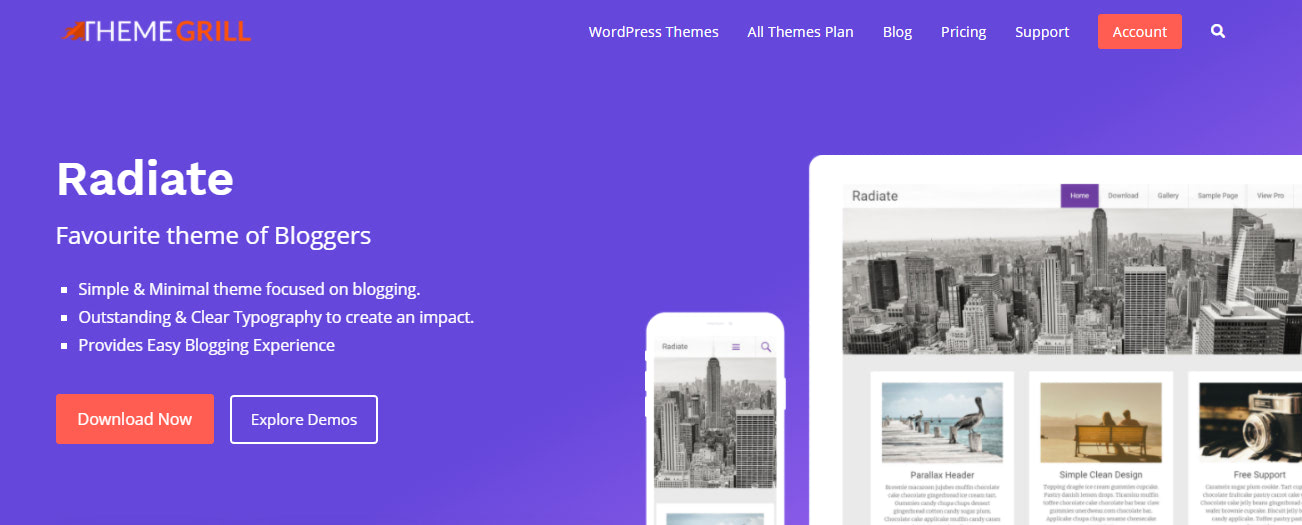 Twelfth on our list of free themes for WordPress is Radiate, owned by ThemeGrill.
Optimal performance is one of the core features Radiate is known for. It loads in milliseconds, optimized for search, compatible with most major browsers, and more.
And for customizations, your options are near limitless. Header, footer, font, colors, layout, etc. are all customizable.
Editorial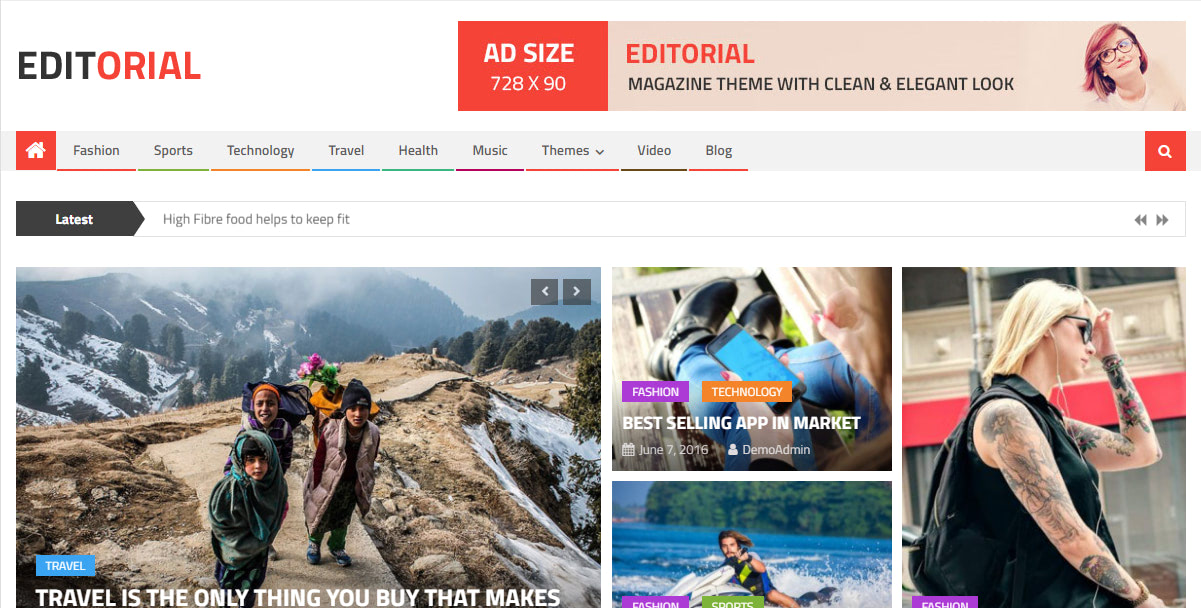 Are you looking to set up an editorial or news website, but unsure of which theme to use? Why not turn to Editorial.
It comes with an in-built customizer which allows you to layout your blog, magazine or news website just the way you want. And without having to write or edit any code.
Plu, Editorial gives you the freedom to use widgets to create layouts for your website.
And it is mobile responsive.
Cali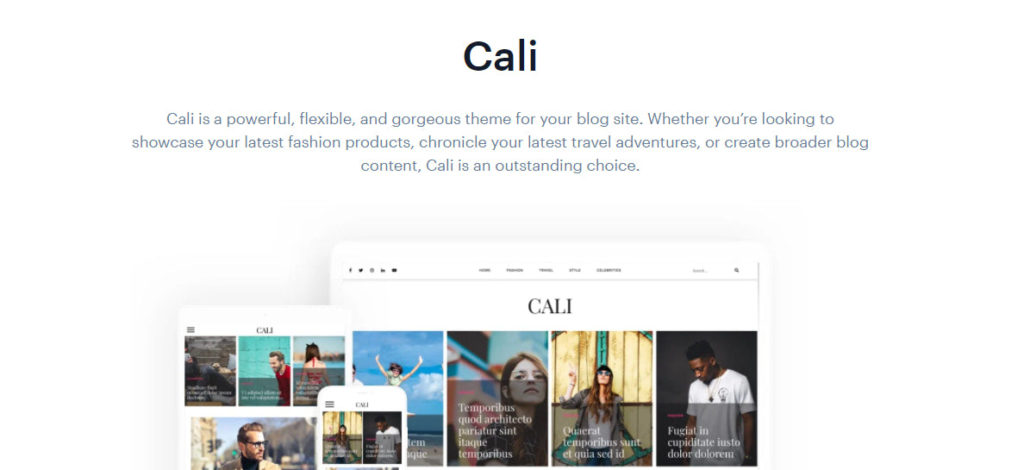 Would you like to display your blog posts in the form of carousels? Cali is the theme to use.
But carousel display isn't the only feature characteristic of Cali. It allows you to import and use Google fonts, it is highly customizable, and comes with social media icons which you can place in the header or footer of your website.
Also, it's translation ready, features a live customizer, and compatible with major browsers.
Foodica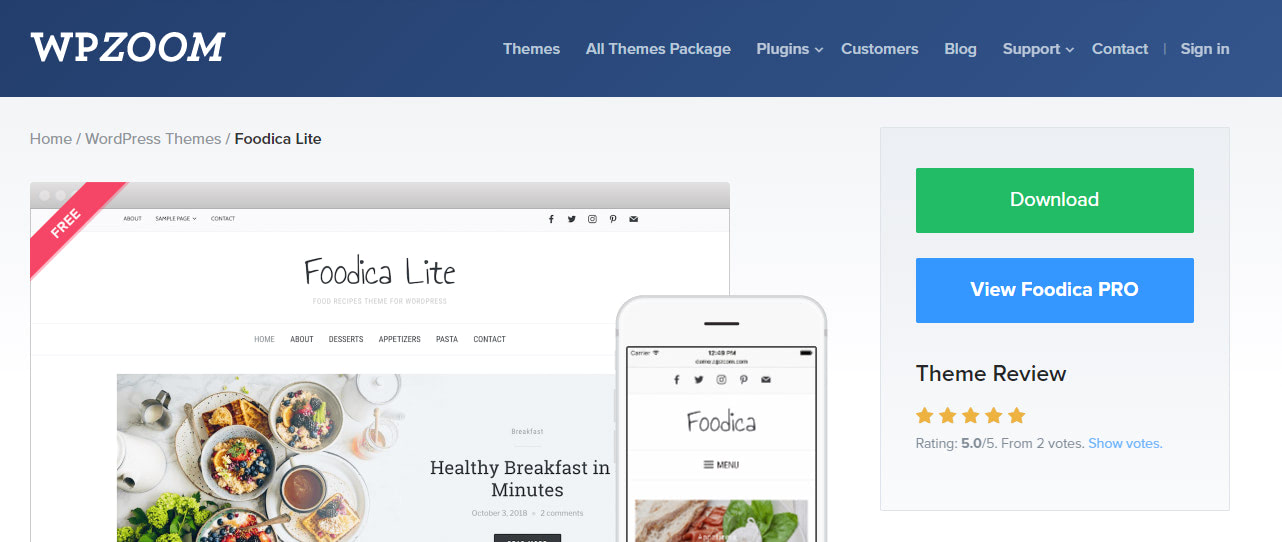 Food bloggers! We've got something nice for you. Foodica.
Written and maintained by WPZoom, Foodica features a custom widget, a super responsive layout, and is mobile-friendly.
Lest we forget, Foodica can be integrated with WooCommerce.
Bento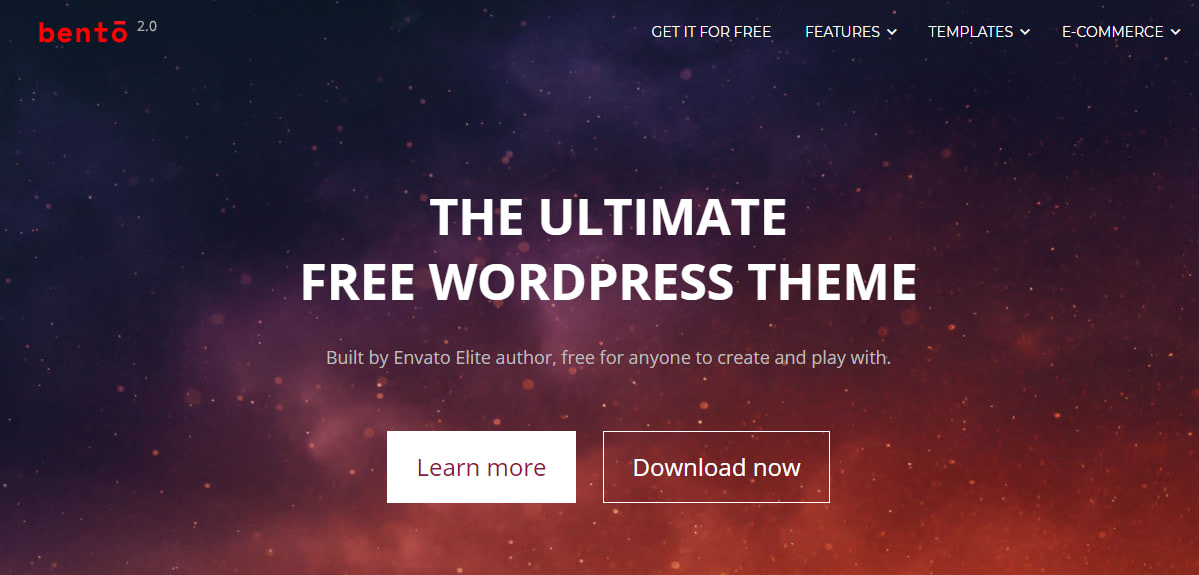 Bento is a meticulously coded theme for WordPress you can use to create an elegant-looking blog website.
It features two types of layouts: column and grid. Plus, you are at liberty to combine both layouts.
What's more, Bento is pre-installed with hundreds of custom icons you can use to give your blog website an edgy look.
And like most of the themes we've reviewed, Bento is compatible with WooCommerce as well.
Wrapping it Up
So there you have it; 16 best free WordPress themes to launch your blogging career this 2021.
Do bear in mind that though these themes are free, most have premium versions with advanced features. If your pockets are deep enough, by all means, go for them.