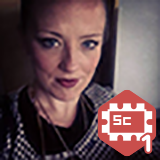 StrictThemes replies to every single comment. He updates the themes all the time. It's been over 2 years and I still am in love with my theme. I will definitely be purchasing from StrictThemes again and again.
— Elaine Mingus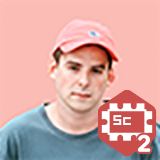 Easy to install and follow directions. StrictThemes does a great job of providing well written instructions that are easy to follow. The design of this theme is phenomenal. The responsive layout looks great too and sizes well to any device. In addition, customer support is on key. StrictThemes are always quick to response and willing to help.
— noisetrend

Great theme and even better support! Theme developer has offered better support than I have had with some programmers that I personally hired! Will recommend and purchase again from StrictThemes!
— ll666

A great design! Modern but with classic form. Reader-friendly, great optical, and perfekt for propaganda/adsense. Your blog readers can see the propaganda, but isn't irritated from them. Help center and support are so helpful. Igor makes a pretty good job! 5 stars! Thank you!
— Sebastian Dietrich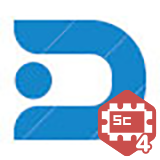 I've put code quality as the primary reason for giving 5 stars to Truemag and that's absolutely deserved. The code is clean, fast and well structured. 5 Stars should also be given for support. I made an error pasting in the settings and Igor patiently fixed my error and got everything running beautifully.
— Degtev

It is really cool Theme as many other from StrictThemes. What I personally like in all of them that they well balanced and not overloaded with unneeded stuff. There are many themes available which look flashy, super customizable with hundreds of functions but when you start using them you get one issue after another and many of those are hard to fix. So DizzyMag might be a really good choice if you need something solid and stylish but expandable with other also solid plugins. More usually doesn't mean better if you select a theme or plugin. Support of Igor is also instant and very effective.
— imdyakov

Simplicity without compromise to feature availability is what sets DizzyMag apart from other themes. While most themes are trying to do most of everything at once, DizzyMag of Strict Themes remains 'strict' to the basics, providing you with the useful tools and features you'll need to run a WordPress site. I was actually surprise on how the settings are stripped down to basics after coming from another theme that overbears a longtime WordPress user like me with hundreds of settings to tweak for it to work properly. But don't let its simplicity fool you! If you want to extend the design or functionality, simply pop a few CSS codes (which are BTW well commented) and you're done! And if you are stuck or have broken something, StrictThemes is readily available to help you fix your problem. For me the support of the theme developer for this theme is an absolute bonus! DizzyMag of Strict Themes is truly a gem here at the Envato marketplace!
— mrsky28

After searching for weeks for the best wordpress theme for my site, I finally settled for The Truemag WordPress theme. It is a cut above the rest and I mean the best! It really has everything I wanted, Ad Ready, Responsive, Retina Ready, SEO optimised... WooCommerce ready and so easy to use. I am very pleased with it and would recommend it to anyone who is after an ALL INCLUSIVE theme to allow for an extremely flexible blog! Even with limited Wordpress knowledge, this theme is well documented and the author is quick to support where there is need. Thank you StrictThemes!
— mosmolly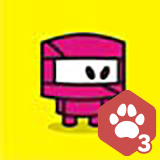 Amazing theme, easy to set, with outstanding customer support. We have been provided with support that went beyond what we asked for.
— robotnjik