ST framework bring opportunity to switch between fonts or setup any custom font provided by Google Fonts library. Today ST framework compatible with more than 600 Google fonts.
Google font installation
Please, follow steps:
Step 1
Hit the Custom radio button and switch the font type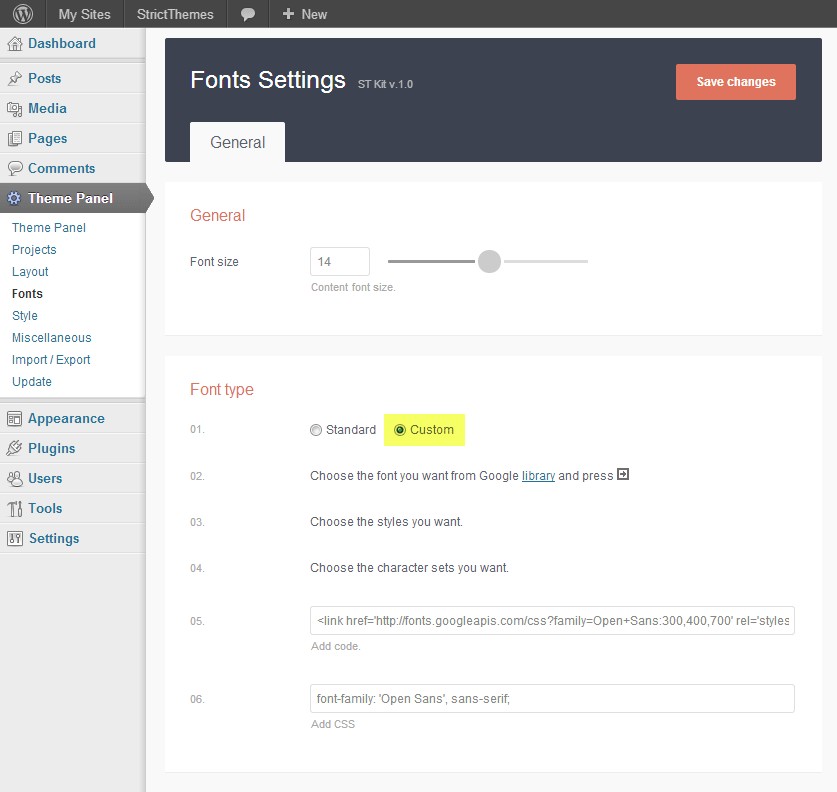 Step 2
Choose the font you want from Google library and press Quick-use.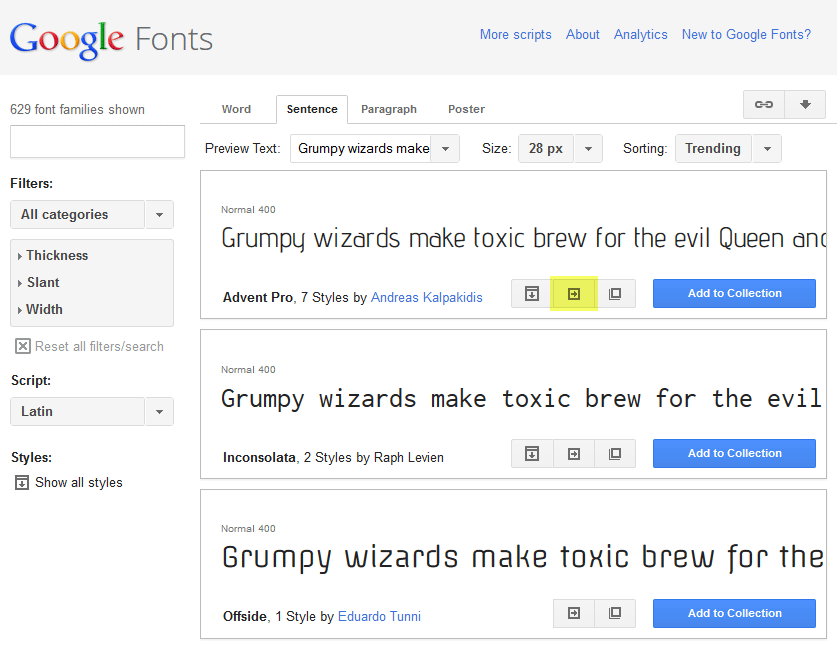 Step 3
Select styles.

Step 4
Select characters.

Step 5
Copy and paste code.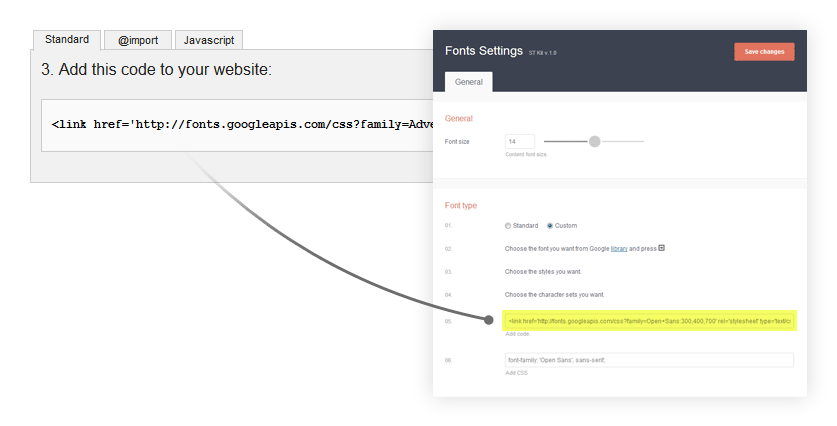 Step 6
Copy and paste CSS.