All ST themes comes with two general styles: Light and Dark.
Custom colors
There is possible to change a primary and secondary colors by few clicks. The changes will be applied to all required tags and elements.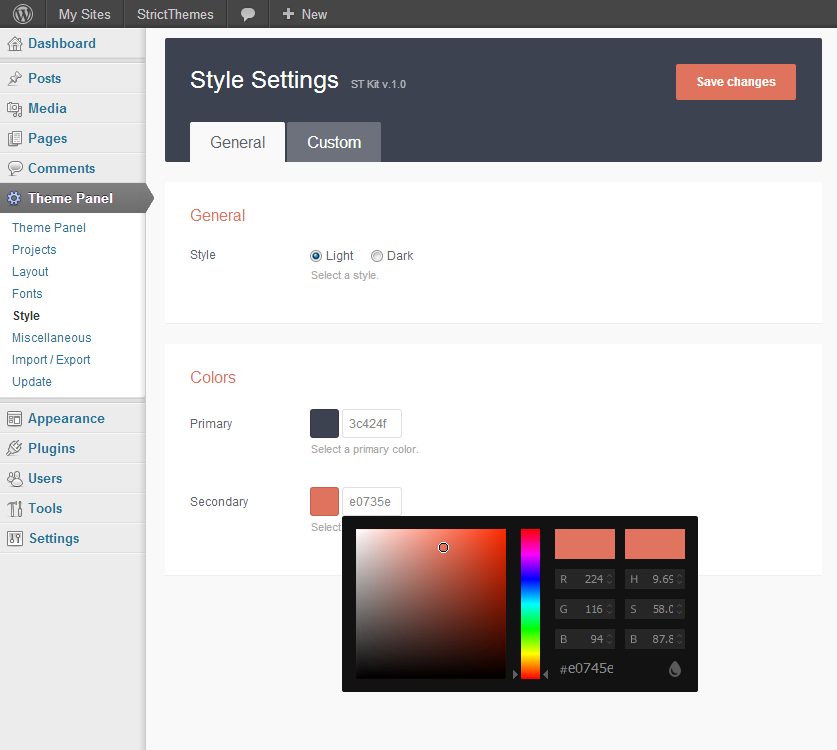 Custom styles
Quick way to implement custom CSS styles which will be written as separated file.