For install a new theme you have to make 3 required + 1 optional step:
Required
Step 1
Unzip ThemeName_package.zip file and you'll get a five folders:
Documentation
Dummy
Licensing
PSD
WordPress
Step 2
Browse WordPress folder and find ThemeName.zip file.
Step 3
Then open your WordPress admin panel and go to Appearance > Themes > Install Themes > Upload page for uploading ThemeName.zip file.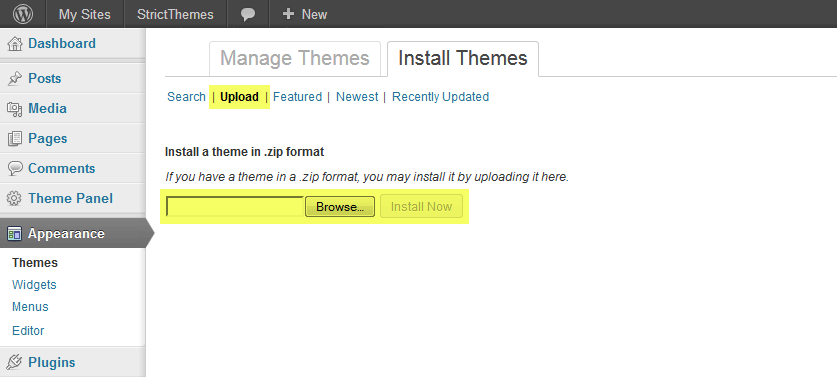 Activation
Once the theme is uploaded, you will be prompted to activate that. Do it immediately or later at Appearance > Themes page.
Optional
Okay, the theme has been installed. If you wish to use shortcodes & widgets, create a portfolio, tweak a style etc. you need to install a recommended plugin. ST Kit brings an extended functionality to WordPress themes created by StrictThemes.
Installation will takes 10 seconds.
Once the theme is activated you'll be prompted to install ST Kit plugin. Begin installing plugin.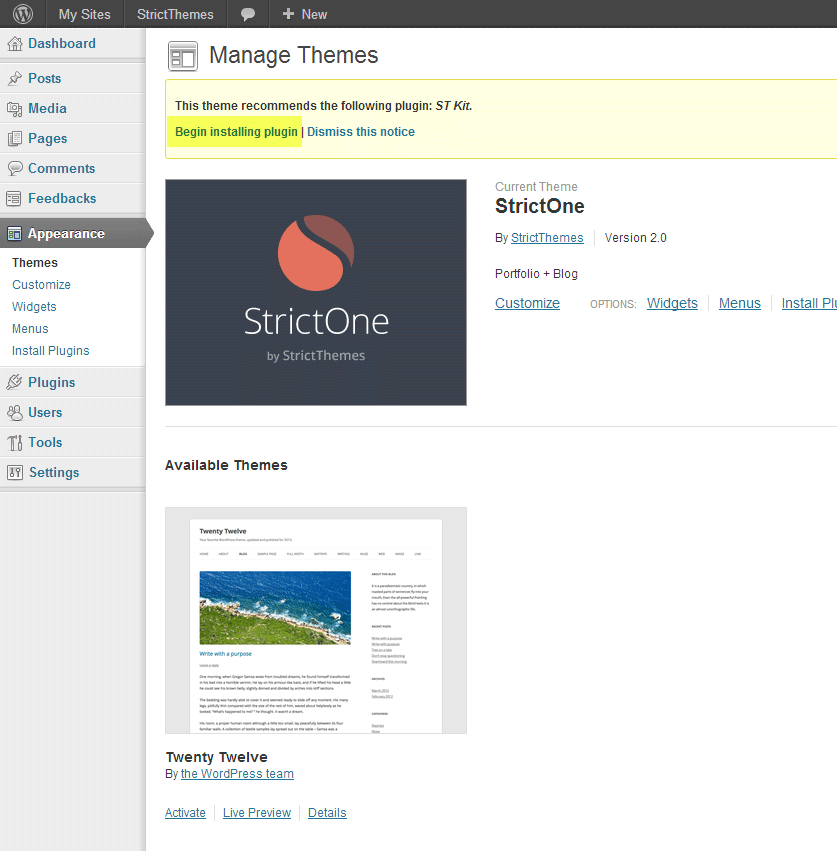 And click on Install.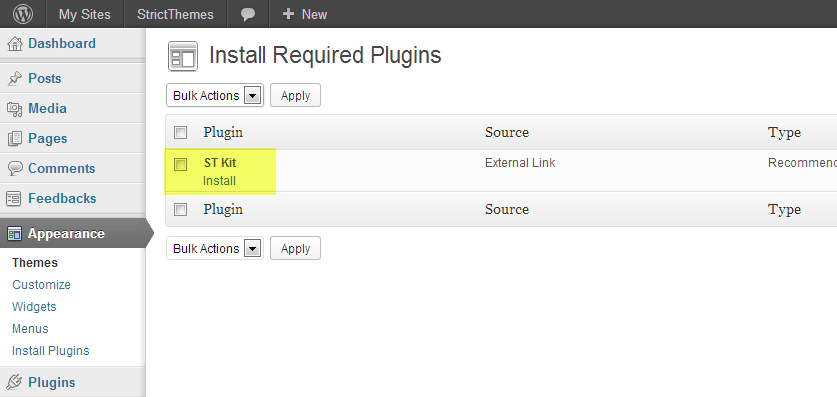 During a few seconds ST Kit will be installed.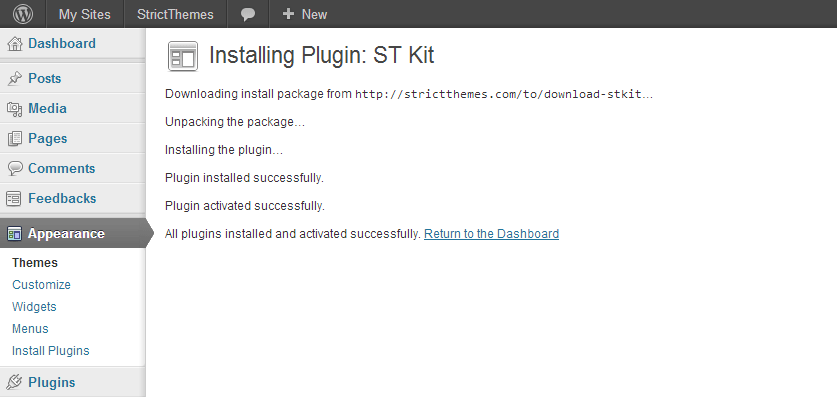 Congratulations!
The theme has been installed completely. Go to the next steps.
---
Troubleshooting