Heads up! This way is highly recommended instead of original AdSense code.
With WordPress themes like Grimag you can easily add responsive AdSense ad units to your blog or magazine. In order to do this, first enable AdSense option on Theme Panel > Misc > AdSense page, and paste your AdSense client ID.
NOTE: Avoid white spaces while pasting the client ID.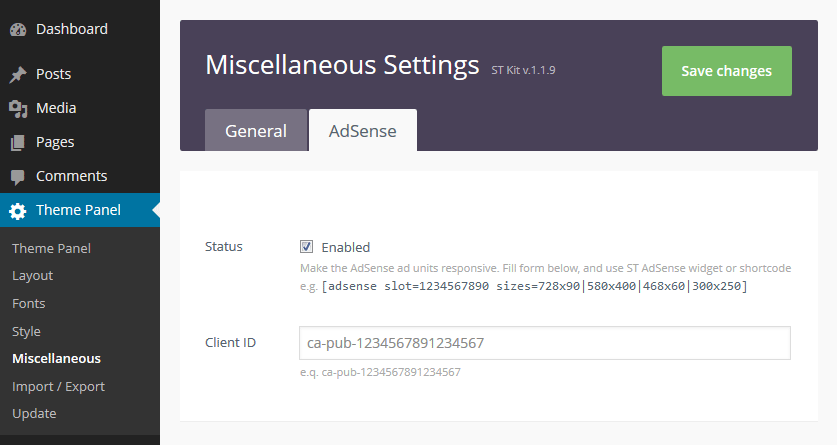 AdSense units on sidebars.
It's nothing new with widgets usage. Drop ST AdSense widget on sidebar, enter slot ID and select the sizes of ad unit for responsive views and small screen devices.
Q: Where can I get a slot ID?
A: It comes from your AdSense panel. Each ad unit has an unique ID.
AdSense units on the body of post, above or below post.
It's about [adsense] shortcode. See documentation.